[phpBB Debug] PHP Warning: in file [ROOT]/includes/session.php on line 1045: Cannot modify header information - headers already sent by (output started at /home/courtrec/public_html/index.php:117)
[phpBB Debug] PHP Warning: in file [ROOT]/includes/session.php on line 1045: Cannot modify header information - headers already sent by (output started at /home/courtrec/public_html/index.php:117)
[phpBB Debug] PHP Warning: in file [ROOT]/includes/session.php on line 1045: Cannot modify header information - headers already sent by (output started at /home/courtrec/public_html/index.php:117)


June 10th, 2022
Ace Attorney Trilogy Re-released on iOS, Android
Yes, it's that time of year again - the newly remastered version of the
Phoenix Wright Ace Attorney Trilogy
has been released onto a new platform; iOS and Android. You could previously buy an HD version of the Trilogy on your phones, but it was known for being plagued by bugs and spelling errors. Since then, the Trilogy has had a complete graphical upgrade for next-gen consoles, which is the version that is now being released on phones.
You can purchase the game on iOS
here
, and on Android
here
. A limited time discount is available until June 15th, so if you're planning on buying or recommending to a friend, I'd do it sooner than later.
Reply || Read Comments
By Toatali
May 26th, 2022
2022 Sprite/3D Model Competition
Court Records Forum User and accomplished sprite artist
SuperAj3
has set up a 2022 Ace Attorney Spriting and 3D Modelling Competition, and entries are open from now until the 8th of July this year. Entrants must provide a brand-new original character drawn or modelled in the style of the Ace Attorney games for the chance to win some AA themed prizes.
You can find out more about the competition and enter it by clicking the link
here
.
Reply || Read Comments
By Toatali
October 12th, 2021
Ace Attorney Celebrates its 20th Anniversary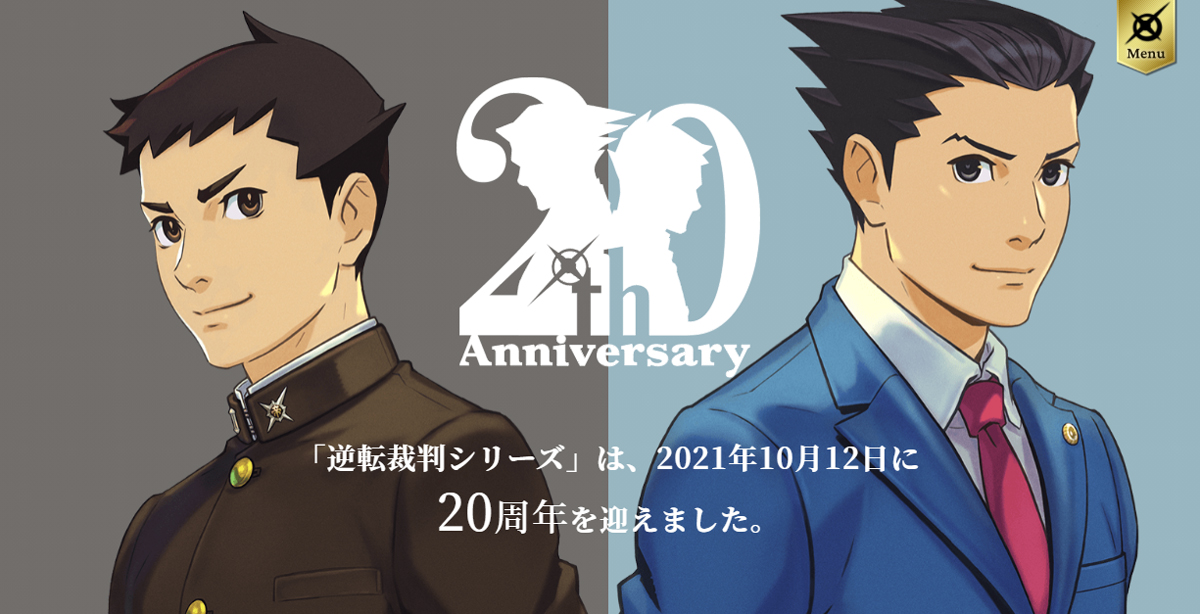 The first Ace Attorney game was released today, October 12th, on the Game Boy Advance in Japan 20 years ago. For the festivities, Capcom has opened a new
website
, which details various goods and events being released in Japan to coincide with the anniversary. The site will continue to be updated over the coming days, with a section on the series' history being left incomplete for now. The opening message on the site mentions the series will continue in various forms, and we here at Court Records look forward to seeing what they all are.
For now, it's time to celebrate the anniversary - whether that's starting a fresh replay of the Trilogy or simply screaming "Objection" into the void.
Happy Birthday, Ace Attorney!
Reply || Read Comments
By henke37
July 26th, 2021
The Great Ace Attorney Chronicles Releasing Worldwide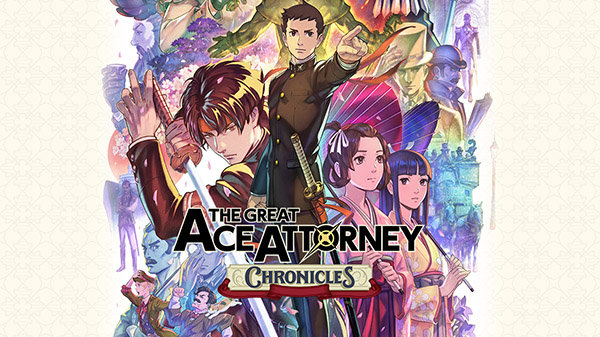 The Great Ace Attorney Adventures, originally released in Japan under the name "Dai Gyakuten Saiban (?????)" was first released in Japan in July 2015. The game was first teased in a Japanese only Nintendo Direct a year before that, with only the information that Shu Takumi was working on a new Ace Attorney project. With only one game left untranslated thus far, non Japanese Ace Attorney fans would have had no reason to believe that they would be left waiting six whole years for the game to finally be translated and officially released worldwide.
For those who have played the game, either in the original Japanese or through the fan made translation worked on tirelessly throughout the waiting period, this new release offers the chance to experience the adventures of Ryunosuke and
Sherlock
Herlock Sholmes afresh, in beautiful HD on Switch, PS4 or Steam.
For those who weren't able to play the games before, today marks the ever exciting release of two brand new Ace Attorney games, ones which have been teased and hyped up for longer than the gap between any Japanese and English release in the series so far.
The Great Ace Attorney Chronicles is now available on
Switch
,
Playstation
and
Steam
in some regions, and will release within the next day in other timezones. You can follow us here or on twitter for any news about the series post release of this game, but for right now - The game is afoot!
Reply || Read Comments
By Toatali
April 21st, 2021
The Great Ace Attorney Chronicles Announced
After a 6 year wait, the original Dai Gyakuten Saiban game and its sequel have finally been announced for the West, in the form of The Great Ace Attorney Chronicles. The package will be released on Nintendo Switch, PS4 and Steam on July 27th. The collection includes both games along with some additional DLC. One mode completely new to the series is a story mode which eliminates the need for puzzle solving and evidence hunting.
You can watch a trailer for the games and find out new information
here
, and we will keep you updated on new information regarding the game as it is announced.
Reply || Read Comments
By Toatali
April 10th, 2021
New Details about the Great Ace Attorney Localisation
New details about the oft-rumoured localisation of the Great Ace Attorney games emerged at tonights Ace Attorney Orchestra Concert. This includes the name of Dai Gyakuten Saiban 2 as "The Great Ace Attorney 2: Resolve", the name of one of the defendants as Albert Harebrayne and the central new mechanic as "The Dance of Deduction".
An official announcement is expected to come soon.
Reply || Read Comments
By Toatali
February 13th, 2021
November 16th, 2020
A Statement on the Recent Capcom Leaks
People keeping up with gaming news may have seen recently that vast amounts of data were stolen from Capcom's servers for the purposes of ransoming the company. Some of that stolen data, which apparently includes highly sensitive information about Capcom's financial operations and employees also includes news about upcoming games, one of which appears to be a localised port of Dai Gyakuten Saiban 1 + 2 for the PS4 and Nintendo Switch.
We will not be posting any information or screenshots ourselves because of the way this information was gathered, but it can be found on the internet if needed. Most importantly, however, we would like to reiterate that these are leaks and so not confirmed. Plans at Capcom may easily have changed, or could change in response to this. It's not too long ago that we reported on seemingly reliable leaks from Kotaku which ended up not materialising, so we would urge as always that a heap of salt is always necessary for things like this.
[UPDATE: More information has come to light which makes the leaks seem much more solid. This is not to say anything is confirmed or plans haven't since changed, but the likelihood of the DGS ports has now greatly increased. Other AA related leaks have yet to be solidified in such a manner.]
Reply || Read Comments
By Toatali
June 2nd, 2020
July 17th, 2019
News Roundup
If it seems all quiet on the Ace Attorney front, that's because it has been. However, there's still been a little trickle of news coming out of Japan.
- If you're a big fan of the lads from The Great Ace Attorney and are willing to pay a staggering price, you can now purchase 75 cm plushies of Ryu and Asogi from
eCapcom
in Japan.
- There was an Ace Attorney rock concert a couple of days ago, and you can see a snippet of rehearsal footage for that
here
(including some impressive accordion playing to make Weird Al proud).
- Don't forget that the 2019 orchestra concert CD comes out on the 24th - you can purchase it
here
or
here
, and thanks to WarChild on the forums, the track list seems to be
Spoiler: Track list - be wary of DGS2 spoilers
- Finally, in non-Ace Attorney news, Professor Layton and Pandora's Box received an
iOS
and
Android
port last month, and
Layton's Mystery Journey Deluxe Edition
releases on the Switch on November 11th.
Hopefully we'll see some more news on the future of the Ace Attorney series some time this year, but in the meantime we'll just have to patiently wait and replay the Trilogy again.
Reply || Read Comments
By Toatali