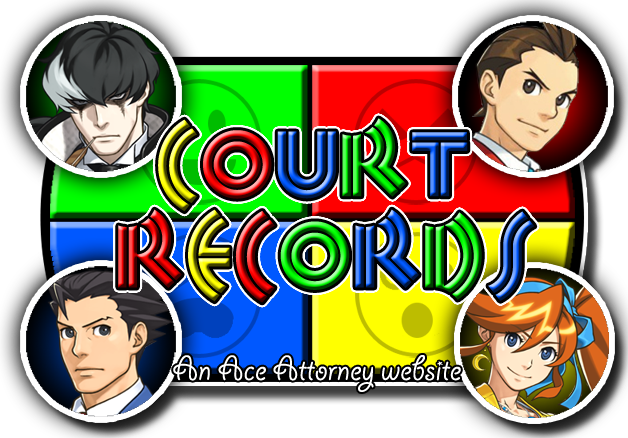 October 30th, 2014
October 22nd, 2014
October 9th, 2014
October 4th, 2014
October 3rd, 2014
OC Contest Update
You've probably all noticed by now, but it's coming up on a month from when we said public voting would open for the OC Contest, and... it still hasn't yet.
We're very sorry for the delays, but polls should open tomorrow or at worst the day after (the 4th or 5th of October). Judging is completed - there's just a few technical issues to work through. Thank you very much for your patience!
Reply || Read Comments
By Bolt Storm
September 26th, 2014
Ace Attorney Trilogy Graphics Comparison: DS vs. 3DS
The finger of justice has never looked better.
Capcom has just revealed the
major graphical changes
in the Western version of the Ace Attorney 3DS Trilogy coming out on the Nintendo eShop this Winter, complete with descriptions. It compares and contrasts the DS visuals with the newly-refined 3DS visuals.
Reply || Read Comments
By GyakutenFanatic
September 22nd, 2014
DD on sale in AU/NZ eShop!
If you haven't picked it up already, DD is on sale for 40% its original price on the Australian/New Zealand eShop.

The sale ends on October 2.
Source
Reply || Read Comments
By TheBaronAndEma
September 19th, 2014
Dai Gyakuten Saiban at TGS (live show over)
In addition to the trailer, DGS is being shown off at TGS via presentations and giveaway swag. @hoso_boso gives us a few plot details from their visit:
More importantly, though, Capcom will be streaming the live stage show at
12:15 JST
(08:15 PST - now over) Check it out here on
YouTube
. As in past years, it's confirmed a Special Court video is being shown - however, it's possible Capcom will black it out on the live broadcast. Still, take a watch to see Takumi walk us through the Joint Reasoning system!
Update:
the show is now over!
Update 2:
The show can now be
viewed on YouTube
! A small scene teasing a jury system can be seen at
4:54
, and a gameplay demo of the joint reasoning system starts at
12:40
.
Reply || Read Comments
By Bolt Storm
September 17th, 2014
September 10th, 2014
Dai Gyakuten Saiban: Official Site Relaunched
The DGS
official site
has gotten a makeover, bringing us a better look at the info from the past few days' magazine leaks!
Hit up the link for art, screenshots, and more, including these character profiles:
Quote:
Ryuunosuke Naruhodou: The protagonist of the game. A student at one of Japan's imperial universities in its capitol, a certain case pushed him to become an attorney. In order to learn the ways of the new justice system, he takes his burning sense of justice in hand and transfers to England.

Susato Mikotoba: A young woman who works as a legal assistant supporting Ryuunosuke due to 'certain circumstances'. A progressive, foreign-mystery loving Yamato Nadeshiko.

Sherlock Holmes: The world's most famous detective. Though his skills of observation and deduction are incredible, he occasionally goes too far into the realm of speculation - a veritable "Reasoning Rampage". The meeting between this great detective and that rookie attorney will bring a grand turnabout down on England's courts.

Iris Watson: A young girl living with Holmes. Although she's only 8 years old, she holds a medical degree and is the author of the extremely popular novel series "The Adventures of Sherlock Holmes." Some say her skills of deduction surpass even Holmes'...
The site also confirms that a new trailer for the game will hit September 18th in Japan - a week from today, and just before TGS
Reply || Read Comments
By Bolt Storm