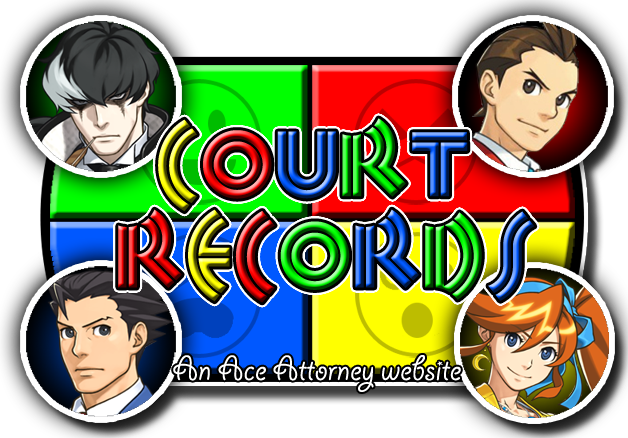 August 20th, 2014
Dai Gyakuten Saiban to appear in TGS 2014
http://www.capcom.co.jp/tgs2014/game_dgs.html
TGS 2014 (September 18 ~ 21 (20-21 for public)
- DGS booth consists of a theater room with special footage (including in-game footage)
- Visitors of the theater receive a DGS postcard set
- Hints at the possibility of one of those classic TGS GS trailers...
+
http://www.capcom.co.jp/new-gyakuten/
New information will be revealed on the official DGS site on September 11 (Thursday, so together with Famitsu, as always probably).
Reply || Read Comments
By Ash
August 14th, 2014
August 7th, 2014
Gyakuten Saiban 5 released on iOS
Well, this came out of nowhere fast! The Japanese version of
Dual Destinies
,
Gyakuten Saiban 5
, has just been released on iOS in Japan!
https://itunes.apple.com/jp/app/ni-zhuan-cai-pan5/id877880297?mt=8
Additional screenshots
here
.
The game is playable on iPhone 4S, 5, 5S, and 5C, iPad 2 or newer, and iTouch 5th generation or newer. It requires iOS6.1 to iOS7.1. The game's first episode is available free, with the remainder of the game a paid purchase. The original game's DLC case, "Turnabout Reclaimed", is also available, as are the bonus costumes and (JP-only) quizzes.
The first episode is free, while episodes 2-5 can be purchased for 2000 yen as a pack, or for 600 yen each. The DLC episode is also available for 600 yen.
Thanks to NeoGAF user daydreaming for the tip!
Update:
The game is
confirmed for release
in North America and Europe as well "soon". (Thanks JapaneseGIRL!)
Reply || Read Comments
By Bolt Storm
August 3rd, 2014
Cosmosky Orchestra to perform Dual Destinies music
The Cosmosky Orchestra, a Japanese orchestra dedicated to live performances of videogame music, has announced that as part of their sixth regular concert, they will be performing music from
Dual Destinies!
The concert takes place
December 7th at Kanagawa Kenmin Hall (note that since DD was just announced, it's not listed on the page yet). Examples of their work can be seen
on their YouTube channel
. Here's hoping they provide a recording of the show for those of us who can't make it!
Reply || Read Comments
By Bolt Storm
August 1st, 2014
Cing ex-VP talks studio closure, the future of Kyle Hyde
GoNintendo reports on a NintendOn (Italian Nintendo fansite) interview with Rika Suzuki, ex-Vice President of videogame developer Cing. Suzuki was also a huge part in the development of both Kyle Hyde games, having designed and written both Hotel Dusk and Last Window.
She has a lot of interesting things to say in this interview, but GoNintendo takes out the most important bits, and I underline them for further emphasis:
Quote:
NintendOn: When you realized Cing was going to close, what was your feeling about the future as a game developer?

Suzuki: Closing Cing meant disbanding the team which had been producing the games together. And disbanding the team meant outright loss of various know-how and skills which we had cultivated in developing games, which was extremely disappointing, regrettable and sad.

However, even when I got to know that Cing would be closed, my passion for game production never burnt out. Of course, I knew that it would be not easy to start anew and create a new team from scratch, but I had many games that I wanted to produce and deliver to game players.

NintendOn: Have you ever thought of making another game about Kyle Hyde?

Suzuki: Kyle Hyde's story has not ended for myself, yet. However, we gave the right concerning Kyle Hyde to Nintendo as a publisher so I cannot make a new game featuring Kile without any permission.

Having said that, I hope that I will be able to produce his story, which is still going on in myself, in some different way to be delivered to players.
This confirms what we all suspected: Nintendo has the rights to Kyle Hyde, and could very well do a new game, and Suzuki herself would like to produce it, since, as she says, "
Kyle Hyde's story has not ended for myself, yet
"
Commence Operation Hydefall? I say yes.
Source
Screw it, I'm putting this on the front page, Cing and Kyle deserve it.
Reply || Read Comments
By DeMatador
July 26th, 2014
July 18th, 2014
The Court-Records 2014 OC Contest is a go!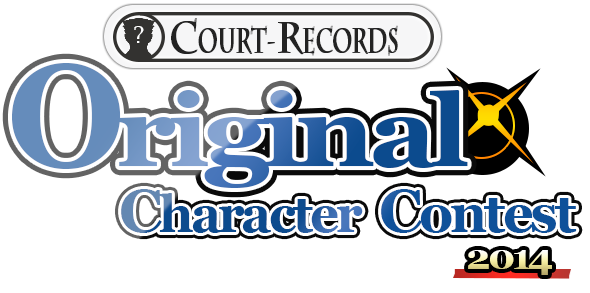 (Thanks to MoodMatrix for the banner!)
After far too long, the Court-Records Original Character Contest is back! Not familiar with it? The idea's simple:
come up with Ace Attorney fan characters and you could win some serious AA swag
! (Not to mention some internet bragging points.)
This year, we're celebrating
Professor Layton vs. Ace Attorney
, and so the theme is
multiple characters
- unlike past years, your entry should include between 2 and 5 connected
Ace Attorney
OCs. These characters must be depicted in the form of a fanwork, in one of three categories: fanart, fanfiction, and spriting. The three categories will be judged entirely separate from each other, and like the Sprite Cup, after a round of private judging, the finalists will be voted on by the public.
What's up for grabs? Well:
First place winners in each category will receive the PLvsPW artbook, an attorney's pin from Fangamer, and an Objection! foam finger.
Second place winners in each category will receive an attorney's pin from Fangamer, and an Objection! foam finger.
Third place winners in each category will receive an Objection! foam finger.
For the full rules and details, check out the
contest page
! At present, entries will be accepted until
August 31st
.
When you're ready to enter, we have entry topics set up in the
Fanfiction
,
Fanart
, and
Sprite
subforums.
And finally, if you're an AA writer but don't have time to enter, we're still looking for one more fanfic judge! Please get in contact via e-mail or PM if you're interested. Any questions can either be posted in this topic or e-mailed to us at courtrecord@gmail.com.
The position has been filled - thanks for those who sent in interest!
Good luck, everyone!
Reply || Read Comments
By Bolt Storm
June 27th, 2014
UPDATED: Court-Records needs your help!
Update 7/12/14: We've found a designer and frontend dev, but we're still looking for a copywriter!
Court-Records is looking to make the second major overhaul in its history, and we need your help to do it! We're currently working on a redo of C-R's main site that aims to not only give a fresher look to the game content and coverage you know and love, but also gives the Ace Attorney community a place to share and discuss their fanwork, in any shape or size.
Most of the backend work is done, thanks to the wonderful Henke, but we're looking for two people to help us finish up the site:
A website designer. CSS and PHP experience is a must, with Less-CSS experience a huge plus. (This role has been filled! Thanks to all that applied.)

A data entry/copywriter. HTML experience is a must. This would involve writing content for the site and inserting it through some specialized forms.
For both roles, familiarity with setting up web development on your own machine (Apache server, MySQL, etc.) is desired - we can provide some help in getting set up, but if those words are all Greek to you, this might not be a good fit. This should be a short-term project; we're hoping to get things launched in the next few months.
Unfortunately, Court-Records runs on a bit of a shoestring budget, so we can't provide professional-level compensation; you'd be doing this for love of the series and probably some extra AA swag we have. Sorry - we understand for a lot of people this is their job, and if you can't do the work for financial reasons we don't blame you. If you're cool working like this, you'll of course be credited on the site.
If you're interested, drop us a line at
courtrecord@gmail.com
(no, there's no 's' in that), ideally with examples of your work.
Reply || Read Comments
By Bolt Storm
June 14th, 2014
AAI2 Fan Translation: Full Patch Released! (BETA)
The title says it all - the AAI2 team, after years of work, has successfully translated the game and
released a full patch
!
The patch can be downloaded here in two formats:
BEAT:
http://filetrip.net/nds-downloads/rom-h ... 32859.html
XDELTA:
http://filetrip.net/nds-downloads/rom-h ... 32860.html
Please
read the readme
before applying the patch. This is still a beta, so there may be bugs or errors.
Again, a tremendous congratulations to the team and all their hard work.
Note from BP:
Just a reminder that GK2 spoiler rules are still in effect (for the whole game!), so don't go around posting unmarked spoilers outside of proper threads in the GK2 subforum. (We may lift GK2 spoilers in the not-so-distant future, but for now they're all still in effect.)
Reply || Read Comments
By Bolt Storm
June 10th, 2014
Professor Layton Vs Phoenix Wright coming to NA 8/29
Just announced during the Nintendo Treehouse Live @E3, Professor Layton Vs Phoenix Wright Ace Attorney launches in NA on August 29th.
Trailer
here
; it appears the game will have a physical release.
Reply || Read Comments
By Blademaster_Orca