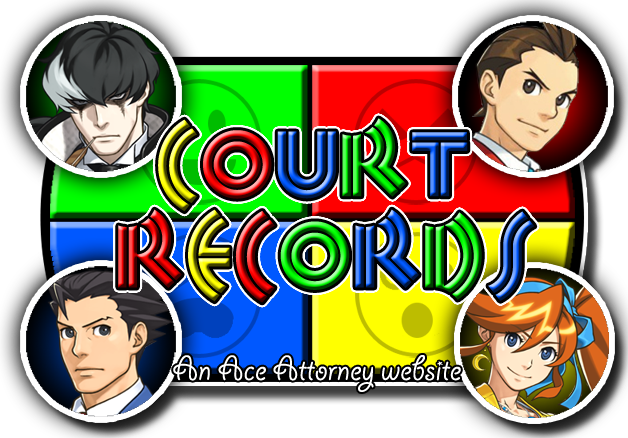 May 26th, 2015
May 25th, 2015
May 24th, 2015
May 24th, 2015
May 13th, 2015
[UPDATE] DGS in Famitsu 5/13
Famitsu has released, and with it comes a better look at DGS' second case and the investigation part of the game!
Adding info as it's translated.
As we heard yesterday, the episode is called "The Adventure of the Friend and the Speckled Band", a homage to the Holmes short story "The Adventure of the Speckled Band". Set aboard the London-bound steamship Alaclair, Ryuunosuke finds himself the prime suspect in a certain "incident" involving a locked room and an adder, and decides to clear his name. But as the article puts it, whereever mysteries are, so is Holmes, and so Ryuunosuke and the Great Detective meet for the first time.
Introduced are two new characters: fifteen-year-old ballet dancer Nikomina Bolshevich and Mitrov Stroganov. Nikomina is running away to America, while Mitrov is a sailor who was patrolling the area of the ship where the incident occurred. Eagle-eyed readers may also spot what appears to be a familiar face from DGS' first case...
Investigation gameplay looks largely unchanged from previous games - players can examine an area, speak to any people, move around, or present evidence. Areas you've already looked at will have a check mark displayed by the cursor, and when choosing where to go, Susato will let you know if anything more needs investigating there.
The preview for the next report shows Iris and an unnamed character in the English lobby. Here's hoping we hear more soon!
Expect this info to be added to the game's official site soon.
Update:
Info about the case has been added to
the official site!
Do note that the site is currently incompatible with certain versions of Firefox.
Reply || Read Comments
By Bolt Storm
May 12th, 2015
DGS Case 2 in Famitsu 5/14
While the more unexpected news of the day is Phoenix and Maya in Project X Zone 2, Famitsu also announces this week's magazine covers DGS case 2:
The article shows the case begins in a steamship (as we've seen before) and will be introducing the investigation part of the game, as well as some new characters. Scans should be available in a little less than 24 hours.
Reply || Read Comments
By Bolt Storm
May 12th, 2015
Phoenix Wright and Maya Fey confirmed for Project X Zone 2
The latest Famitsu has confirmed both Phoenix Wright and Maya Fey as playable characters in Namco's Project X Zone for 3DS.
For those not in the know, Project X Zone is a crossover series between Capcom, Namco and Sega properties with gameplay featuring both turn based strategy and 2D fighting game elements.
The first game received a Western release and significantly better sales than expected on this side of the pond, so a western release for this game is not out of the realms of possibility.
Watch this space for further information/images
Via Gematsu
Update:
First scan, courtesy
@TACK0520
and GAF member The Bankslammer:
Reply || Read Comments
By Nose
May 11th, 2015
May 6th, 2015
UPDATE: Dai Gyakuten Saiban: "new" trailer from Capcom TV#20
Update: official upload is now available from the
Capcom channel
.
As you may (or may not) have known, Dai Gyakuten Saiban was showcased today during Capcom TV. Unfortunately, the gameplay segment was pretty much the same stuff as what was shown during NicoNico Chokaigi 2015, but as mentionned by BoltStorm it actually goes a bit more in depth, so you should check it out if you have the time.
Bolt Storm wrote:
The cross-examination went into more depth, and we got a look at the crime scene and the defendant's name (?????????? - something like Cosney Megandal?). So if you're looking for gameplay footage, definitely worth a look!
But the most interesting thing is that a "new" trailer was shown. I say "new" because it seems like a mix of old and new stuff. You can find my own upload below, but it's pretty much guaranteed Capcom will have a proper upload tomorrow if you can't wait.
Capcom TV #20:
https://youtu.be/NnjnYJNAIGA?t=5110
New trailer:
https://youtu.be/yvcOQowgoew
(stand-alone) /
https://youtu.be/NnjnYJNAIGA?t=6726
(from Capcom TV)
UPDATE:
The trailer can now be viewed in 1080p
here
, while a subbed version will be available
here
.
Reply || Read Comments
By L~A
May 3rd, 2015
Court-Records is looking for a developer!
Court-Records is looking to make the second major overhaul in its history, and we need your help to do it! We're currently working on a redo of C-R's main site that aims to not only give a fresher look to the game content and coverage you know and love, but also gives the fandom a place to share, search, and discuss their fanworks and theories.
We are looking for a web designer who has experience both in design and implementation. You would be looking at the backend components we have in place with our backend dev, Henke, coming up with an improved design to represent them, and implementing that design with Henke providing the hooks to the backend.
Some questions and answers:
Q: What skills/experience will I need?
A: Basic web design skills (CSS, PHP, HTML) are a must. Experience with Javascript, Less-CSS, and SQL will be a significant help, as will familiarity with setting up a dev environment on your own machine so you can do local development and testing.
Q: What is the timetable for this project?
A: At present, we don't have a set date for this release. However, we will be doing our best to compartmentalize the work such that you'd only need to be taking part in the development of the site layout and wouldn't be bogged down by other elements (such as content generation.) In other words, we hope this will only be a few months on your part.
Q: Didn't I see an ad like this about a year ago?
A: Yes, unfortunately. Due to a variety of factors, our last stab at kickstarting the site's redesign stalled. We've adjusted our organization since then; part of the reason we're looking for a combined designer/frontend dev this go around is to help reduce how many parts need to be working in sync to make progress. If you applied then and weren't selected, feel free to drop us a line again!
Q: Is this a paid position?
A: Court-Records runs on a bit of a shoestring budget, so we can't provide professional-level compensation; you'd be doing this for love of the series and some AA swag, like the rest of us. Sorry - we understand for a lot of people this is their job, and if you can't do the work for financial reasons we don't blame you. If you're cool working like this, you'll of course be credited on the site.
Q: Are there other ways I can help?
A: We're currently reviewing what needs to be done for the project, and may open up additional slots (copywriters, etc.) in the future. For now, though, we're focusing on getting a frontend dev first and foremost.
If you're interested, please drop us a line at
courtrecord@gmail.com
(no, there's no s in that) with examples of your work.
Reply || Read Comments
By Bolt Storm