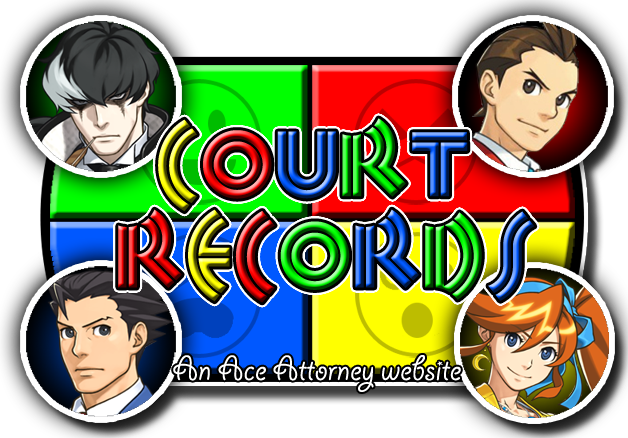 March 28th, 2015
DGS on Capcom TV on April 1st
No joking here: Dai Gyakuten Saiban will be featured on Capcom's Capcom TV livestream on April 1st! Producer Shintaro Kojima will show gameplay of the game's first trial, and guests from SCRAP, the company running the Dai Gyakuten Saiban escape game, will share details on that as well.
The show starts at 20:00 JST (11:00 GMT, 07:00 EDT, 04:00 PDT), and can be watched on
YouTube
or
NicoNico
.
For reference, here's the full lineup of DGS info confirmed for the next month or so:
April 1st: Capcom TV livestream featuring DGS.
April 2nd: Famitsu article with new info on DGS. Note that Famitsu usually leaks out a day or two before the sale date, so we'll likely see this before the Capcom TV broadcast.
April 25th-26th: NicoNico Chou Kaigi event. DGS will be present via a demo (same as the ones from TGS/Jump Festa/Monster Hunter Festa) and a stage show, which will be livestreamed.
Looks like the leadup to the game's release is about to begin in earnest!
Reply || Read Comments
By Bolt Storm
March 23rd, 2015
DGS info in next week's Famitsu
While this week is all quiet on the magazine front, the latest issue of Famitsu confirms that next week's (the April 2nd issue) will contain new info on DGS as part of a special on upcoming Capcom games!
Expect info from that issue to leak out about a week from now.
(Via
Hokanko
)
Reply || Read Comments
By Bolt Storm
March 20th, 2015
DGS real-life escape game PV & details
The DGS real-life escape game is announced to start on June 26 and will tour the country across 32 cities (
source
). The story is about Ryuunosuke, who is suspected of a murder commited in the London Courtroom. All evidence point to him, so it's up to the participants and Holmes to find clues within the hour and get Ryuunosuke of the hook!
See also
the promotion video
. Also: the poster art is awesome! Like the art you'd expect from the era!
Reply || Read Comments
By Ash
March 19th, 2015
DGS at NicoNico Chou Kaigi 2015!
Capcom
has announced that DGS will be present
at the NicoNico Chou Kaigi event running from April 25th to April 26th! The site promises special stage shows, new information, and playable demos, though it's not clear how much of that will apply to DGS. Additional info about the booths will be announced on March 24th, and additional info about the stage shows on April 10th. At least some of the stage shows will be livestreamed.
For reference, last time an AA game was at Chou Kaigi, it was Dual Destinies, and it brought with it
this trailer showing off the gameplay
. It was also preceded by a glut of new info about the game (Apollo's return, release date, etc.), and it kicked off the marketing that led up to the game's release in July of 2013. Here's hoping for a similar situation with DGS!
Reply || Read Comments
By Bolt Storm
March 17th, 2015
March 13th, 2015
March 9th, 2015
Capcom Japan is looking for DGS playtesters/feedback!
This is something you don't see every day -
Capcom is hiring for special, one-day playtest and feedback positions on Dai Gyakuten Saiban
!
The position involves playing a portion of DGS, giving feedback, and taking part in discussions with Shu Takumi and Shintaro Kojima. Pay is 30,000 yen for one day's work; no familiarity with the series is required. However, disseminating anything seen on the job is strictly prohibited, as you might expect.
If you live in Japan and you're looking for a very Ace Attorney way to make a bit of money, check it out!
Reply || Read Comments
By Bolt Storm
February 17th, 2015
AAI2 fan translation: final patch released
Though the beta patch for
Ace Attorney Investigations 2
came out several months ago, the team has been at work behind the scenes polishing and fixing issues. Today, they released
the final version of the patch
!
Take a look at the thread above for details on using the patch. Congrats and thanks again to the team for their hard work!
Reply || Read Comments
By Bolt Storm
January 9th, 2015
The Great London Court Murder Case (DGS event)
Capcom fansite page:
http://www.capcom.co.jp/game/content/?p=14099
Host page:
http://realdgame.jp/event/reald_dai-gyakuten.html
Unfortunately, details are still pending on this (probably Japan-only) event, but the logo sure looks nice:
A "real escape game" is a type of live puzzle event, where participants work together to solve a mystery within a time limit, aided by clues left at the scene to be investigated. For more details, check this official site in English:
http://realescapegame.com/whatisreg/
So... any chance this would actually hit San Fransisco some time?
Reply || Read Comments
By Rubia Ryu the Royal
December 23rd, 2014
Compilation: Gyakuten Saiban MEETS AGAIN ~Orchestra & Jazz~
Via
???? (@hoso_boso)
:
A new music CD release is scheduled for March 18, 2015, titled Gyakuten Saiban MEETS AGAIN: Orchestra & Jazz. Contents still unknown. Price is 3,240 Y, 2 CDs.
Update:
These are not new recordings, but instead a compilation of the existing Gyakuten Meets Orchestra and Gyakuten Meets Jazz albums with new package art.
Reply || Read Comments
By Ash